Bhutan Pilgrimage Tour
Home

Bhutan Pilgrimage Tour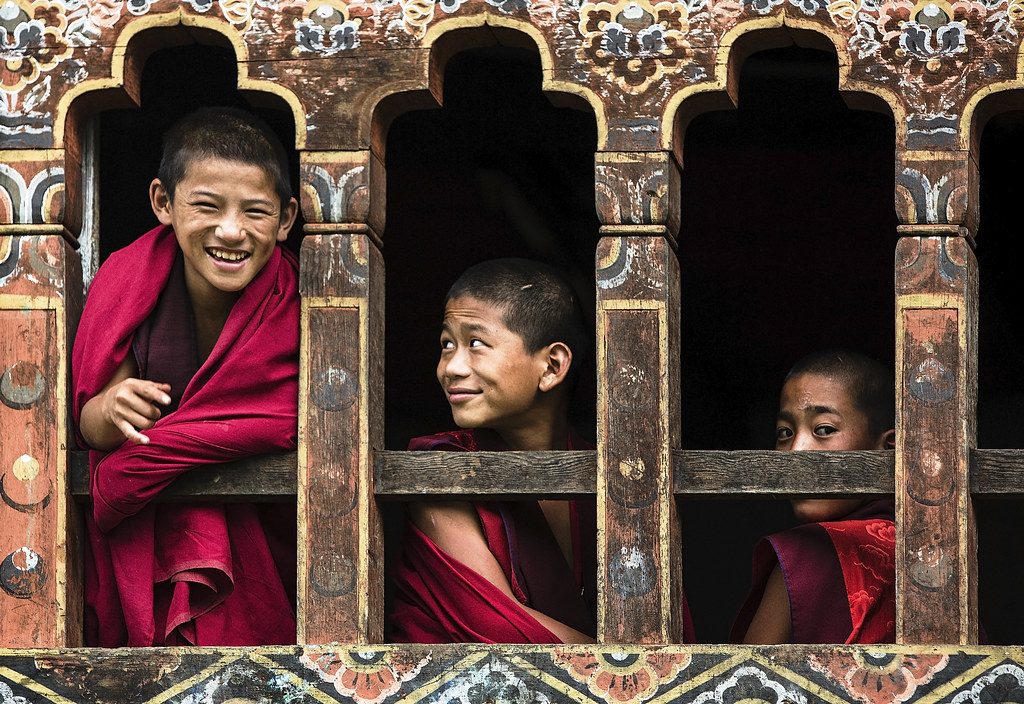 The majority of tourists do "cultural tours" where they visit important destinations. Paro, Thimphu, Punakha, Phobjikha, and Jakar are popular destinations. Further afield, the unexplored region of Zhemgang (birders paradise, excellent wildlife viewing) and Eastern Bhutan have just been opened up to tourism. If you are an adventurist and want to explore the unexplored the east of Bhutan is the place for you. This unique and yet untouched part of the country offers the ultimate experience.
Monasteries
Taktsang Monastery, Paro
Taktsang Monastery (Tiger's Nest), Paro. This is one of the most important Buddhist sites in the world, and Guru Rinpoche visited here in the 8th century on his second visit to Bhutan. It is the most recognized and visited monument in Bhutan. It is believed that he arrived on the back of a winged tigress, hence the name, Tigers Nest. The temple is built on a 1,200-metre cliff and was built in 1692.
Hundreds of monasteries dot the landscape in some of the most pristine and remote areas.
Kurje Lhakhang, Jakar. A temple built around a cave with a body print of Guru Rinpoche embedded in the wall. Guru Rinpoche practiced meditation here on his first visit to Bhutan and as such it is the earliest Buddhist relic in the country.
Buddha Dordenma is a gigantic Shakyamuni Buddha statue under construction in the mountains of Bhutan. The statue will house over one hundred thousand (one hundred thousand) smaller Buddha statues, each of which, like the Buddha Dordenma itself, will be made of bronze and gilded in gold. The Buddha Dordenma is sited amidst the ruins of Kuensel Phodrang, the palace of Sherab Wangchuck, the thirteenth Desi Druk, overlooking the southern approach to Thimphu, the capital of Bhutan. Upon completion, it will be one of the largest Buddha rupas in the world, at a height of 169 feet (51.5 m). Although its completion was planned for October 2010, construction was ongoing as of February 2014.
Dzongs (fortresses)
Gasa Dzong
The dzongs are ancient fortresses that now serve as the civil and monastic administration headquarters of each district. Apart from the architecture, which in itself makes a dzong worth visiting, they also hold many art treasures.
Dzongs dot the countryside and were built without the use of cement, nails or plans. Dzongs which you can visit are:
Punakha Dzong
Trongsa Dzong
Jakar Dzong
Lhuentse Dzong
Simtokha Dzong
Gasa Dzong
Rinpung Dzong
Tashichho Dzong – Buddhist monastery and fortress on the northern edge of Thimpu; traditional seat of the Druk Desi (or "Dharma Raja"), the head of Bhutan's civil government (synonymous with the king since 1907) and summer capital
Kagyu-Dzong
Lingzhi Yügyal Dzong
Drukgyal Dzong
Changchukha Dzong
Tsechen Monastery and Dzong
Shongar Dzong
Singye Dzong
Contact Us For Detailed Itinerary