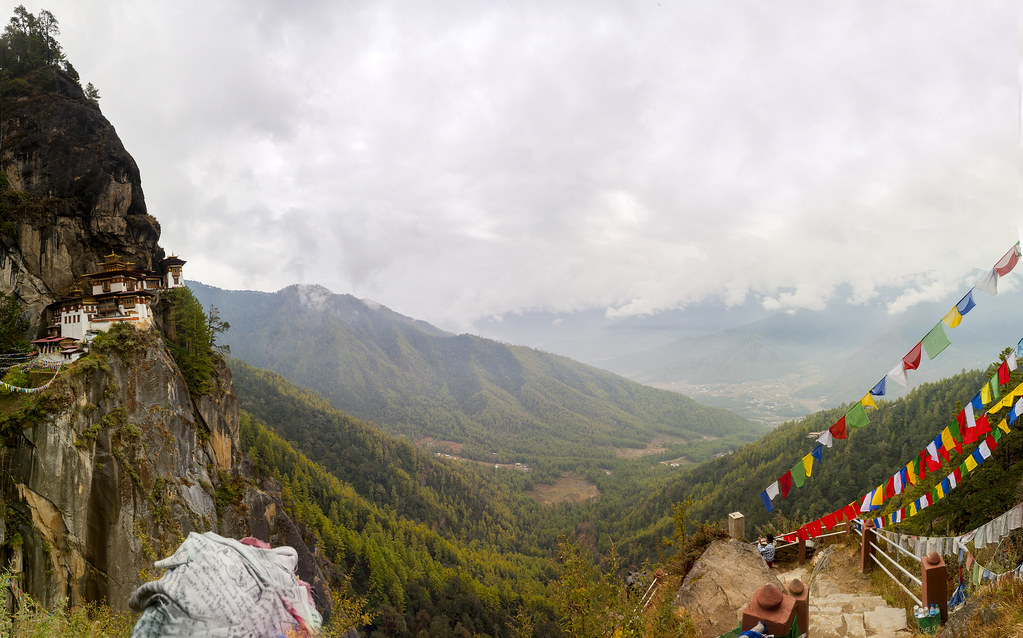 Bhutan (officially called Kingdom of Bhutan) is a small country in the Himalaya mountains of South Asia. It is ruled by King Jigme Khesar Namgyel Wangchuck, who has been king since 2006. Bhutan was founded in 1644 by Shabdrung Ngawang Namgyel. The Bhutanese people are proud they have always been an independent country. Bhutan's capital city is Thimphu. The official language is Dzongkha.
About 700,000 people live in Bhutan. The people and government of Bhutan are proud of their culture which is based on Tibetan Buddhism. 97% of Bhutan's people are Buddhist.
Until 1974 Bhutan was closed to the outside world. Now people can visit the country, but only in small numbers. The only airport is in Paro district. The country is bordered on the south by the Republic of India and on the north by China. The Indian state of Sikkim separates Bhutan and Nepal. The main export of Bhutan is hydroelectricity which is sold to India. The economy of Bhutan is very small but is growing quickly. The currency is the Ngultrum, which is pegged at par with the Indian rupee.
Contact Us For Detailed Itinerary